---
Introduction | Exploring Medieval Village Territories | The Evolution of Post-medieval Village Territories | The Creation of Village Territories | The Development of Medieval Village Territories | Late Medieval Village Territories | Conclusions
2. Exploring Medieval Village Territories
2.1 The study area
The area chosen for study is unremarkable. Its gently undulating topography has been formed by the action of local streams feeding into the Rivers Tove and Great Ouse cutting through a thick cap of glacial boulder clay which overlies a solid limestone geology [View Interactive Map: Geology and Topography]. Areas of meadow and pasture lie along the main valley bottoms [View Interactive Map: Virtual Tour]. Above the flood plains, farms, measured in hundreds rather than thousands of hectares, combine the cultivation of cereals and legumes with the running of small flocks of sheep and herds of beef and dairy cattle. These farms are divided into hedged fields, averaging 10 hectares in size, which form the basic cropping unit and allow for the managed movement of stock (Figure 1).


Figure 1: The modern landscape of Whittlewood
Extensive areas of parkland surround the great houses of Stowe in the west and Wakefield Lodge in the north-east (Riley 2001; OAU survey); upon the highest ground significant areas of ancient woodland are preserved, remnants of the former royal forest of Whittlewood which once encompassed the whole area [View Interactive map: Whittlewood Forest]. 'Whittlewood' is used hereafter as shorthand to refer to the study area and not to the whole of the forest, which at its greatest extent covered around 40,000 hectares (200,000 acres). Villages are evenly distributed across this landscape, from Whittlebury on the principal watershed to Passenham on the River Great Ouse. Most stand on exposures of limestone found along the tributary streams, or on pockets of sand and gravel found within the clay till [View Interactive map: Geology and Hydrology]. All contain some vernacular architecture of pre-1700 date, although levels of survival differ from place to place (Figure 2). The majority have maintained their medieval churches (Figure 3). Much of the housing stock, however, was replaced in the 18th and 19th centuries, and villages such as Akeley, Deanshanger, Potterspury and Silverstone experienced massive expansion during the 1950s with the construction of council houses, and during the 1970s with the laying out of large housing estates. More recent landscape changes have been brought about by the development of the airfield at Silverstone as a Grand Prix circuit, the establishment of a golf course at Whittlebury, the construction of the A43 bypass around Silverstone, and as a result of gravel extraction along the River Great Ouse.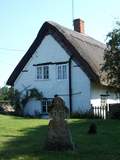 Figure 2: A late medieval cottage in Church End, Leckhampstead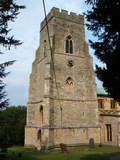 Figure 3: Potterspury church
---
© Internet Archaeology URL: http://intarch.ac.uk/journal/issue19/5/2.1.cfm
Last updated: Mon Sep 4 2006