---
Figure 41: Montage of furniture supplements.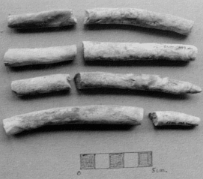 a - Rolls from Ipswich, Neptune Quay. 19th century.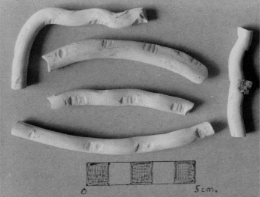 b - Serpentine rolls from Boston, Rosegarth Street. Mid 19th century.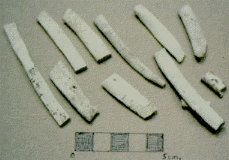 c - Straps from Dartford, Spital Street. Late 18th century.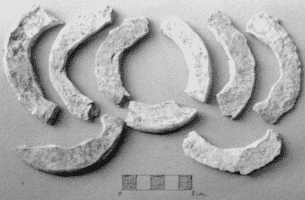 d - Ring wads from Gloucester, Black Dog Yard. 1849-70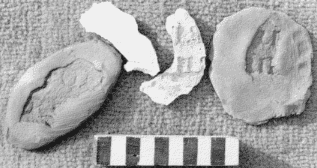 e - Wads with brick makers name impressions from Bristol, Temple Way. Early 19th century.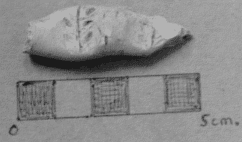 f - Applied strip with bowl seam impressions from Dartford, Overy Street. 1820-30.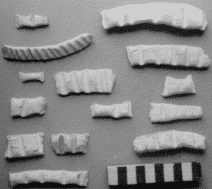 g - Applied strips with stem impressions from Nottingham, White Cow Yard. 1841-80.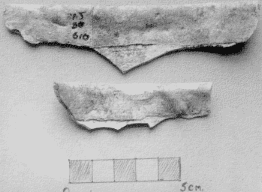 h - Folded edge thin sheet from Barnstaple, Alexandra Road. 1857-65.