A History of Historic House Reconstruction: Understanding the Past and Informing the Future
Elizabeth Stewart
Curator of Archaeology and the Historic Environment for the Museum of Liverpool, National Museums Liverpool. Email: Liz.Stewart@liverpoolmuseums.org.uk
Cite this as: Stewart, E. 2011 A History of Historic House Reconstruction: Understanding the Past and Informing the Future, Internet Archaeology 29. https://doi.org/10.11141/ia.29.3
Summary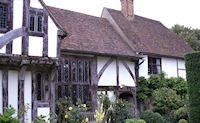 Medieval and Tudor buildings have been altered in order to display them to the public since the late 19th century. Using a sample of 112 houses, all those in England originally constructed between 1400 and 1600 that are currently open to the public, this research analysed the impact of reconstruction work on historic houses. Analysis of the structures of these buildings as well as documentary research into records of alterations, together with photographs were used to trace changes in buildings, focusing on those alterations over the last 130 years that had the specific aim of displaying the building to the public.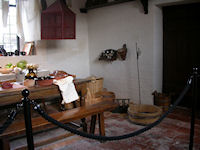 The philosophies behind works undertaken on individual buildings are considered in the context of contemporary ideas of the conservation movement, and tensions between the broad conservation philosophies of the time and the work undertaken on individual buildings are investigated. This recent history of buildings is an important element in the planning and management of them into the future, and this research enhances understanding of this history.
Go to article Table of Contents.
Features
This article will appeal to: those interested in historic houses and the interpretation of historic buidlings.
Keywords: England; historic houses; conservation; heritage management; preservation; buildings archaeology;
---
© Internet Archaeology/Author(s)
University of York legal statements | Terms and Conditions | File last updated: Tue Jan 25 2011