The S. Omobono Sanctuary in Rome: Assessing eighty years of fieldwork and exploring perspectives for the future
N. Terrenato 1, P. Brocato 2, G. Caruso 3, A.M. Ramieri 3, H.W. Becker 4, I. Cangemi 5, G. Mantiloni and C. Regoli6
1. Department of Classical Studies, University of Michigan. Email: terrenat@umich.edu
2. Dipartimento di Archeologia e Storia delle Arti, Università della Calabria. Email: paolo.brocato@tin.it
3. Sovraintendenza ai Beni Culturali di Roma Capitale
4. Department of Classics, Davidson College
5. Interdepartmental Program in Classical Art and Archaeology, University of Michigan
6. Università di Roma 'La Sapienza'
Cite this as: Terrenato, N., Brocato, P., Caruso, G., Ramieri, A.M., Becker, H.W., Cangemi, I., Mantiloni, G. and Regoli, C. 2012 The S. Omobono Sanctuary in Rome: Assessing eighty years of fieldwork and exploring perspectives for the future, Internet Archaeology 31. https://doi.org/10.11141/ia.31.1
Summary
This article presents the preliminary results of a new research and fieldwork project on the site of S. Omobono in the area of the river harbour of Rome. At S. Omobono, a series of excavation campaigns between the 1930s and the 1990s partially exposed a sequence of major cult buildings dating between the 6th century BCE and the 2nd century CE. Important architectural pieces, inscriptions and imported Greek wares found at the site have attracted a lot of attention and have spurred intense debates, but the basic archaeological data were never processed or published in full. Massive amounts of archival material (journals, drawings, photographs) and of artefacts have never been related to the phasing and interpretation of the sanctuary.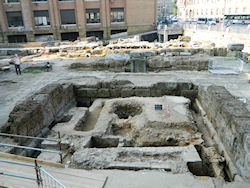 Figure 1: View of the site of S. Omobono (S. Omobono Project)
A new project aims at a full reconsideration of the entire body of evidence, aided by new hypothesis-driven excavations. This article takes stock of the overall situation, critically collates a large portion of the available evidence and outlines a new research agenda for the project. Crucial archival documents, such as the detailed plan of the site, are published at high resolution for the first time, providing all the essential information to open a new phase of the debate on this fascinating archaeological context.
This article was made available as Open Access with the support of the University of Michigan COPE Fund and the Department of Classical Studies at the University of Michigan.
Features
Keywords: S.Omobono, Rome, cult, re-analysis, archives, interpretation, chronology
Go to article Table of Contents
---
© Internet Archaeology/Author(s)
University of York legal statements | Terms and Conditions | File last updated: Mon Mar 12 2012