---
3.1.3 Room 6A
Room 6A contains initially confusing archaeological evidence, including three windows set very close to each other and a row of beam holes that are not mirrored in the opposite wall (fig 22). Upon excavation, the foundations of a wall were found running east-west across the room (Figure 23). This presumably created a small room within a room but this is hard to visualise due to the lack of surviving elements. This evidence is also hard to depict as the small size of the room and its high walls results in a lack of suitable photographic angles. The model can not only fill in the missing elements (Figure 24) but also provide viewpoints that are impossible with photography (Figure 25).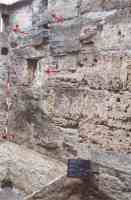 Figure 22. Looking into the SW corner of room 6A with windows marked (© AAPP, used with permission, additional markings by author)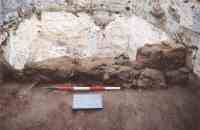 Figure 23. The foundation of the east-west wall (© AAPP, used with permission)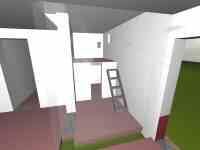 Figure 24. View into room 6A from the door with mezzanine floor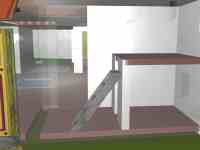 Figure 25. View east into room 6A with the external wall removed for clarity
This arrangement certainly seems an odd way of creating more space but as we can see, it is feasible. In earlier versions of this model, the front wall of the house continued all the way across on a more or less straight line, but this layout resulted in a window from room 6A looking onto the upstairs of room 3. This seems unlikely and was solved by having the west wall of room 3 stop at the pillar, also resulting in a more practical layout to the upper floor (Figure 26). The decision to place the wall and doors on the stairs at that point was based on the fact that the lower 4 stairs (one of which is behind the door) are of brick construction, the rest of the staircase presumably being wooden as no trace remains. With this configuration it is the brick steps that are exposed to the elements and the wooden stairs that are indoors.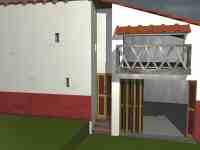 Figure 26. Updated interpretation of the frontage of the house as it relates to the south window of room 6A
---
© Internet Archaeology URL: http://intarch.ac.uk/journal/issue23/3/how6a.html
Last updated: Tues Feb 5 2008