An Interactive Image Using SVG and Ajax in Archaeology
Michael Charno
Department of Archaeology, University of York, YO1 7EP. Email: mdc502@york.ac.uk
Cite this as: Charno, M. 2007 An Interactive Image Using SVG and Ajax in Archaeology, Internet Archaeology 23. https://doi.org/10.11141/ia.23.5
Summary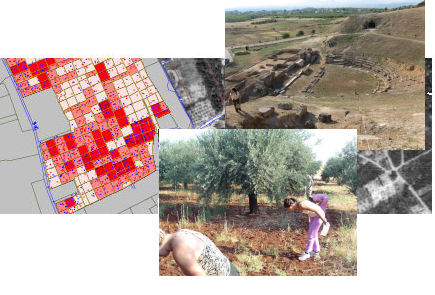 This article explores the use of Scalable Vector Graphics (SVG) and Ajax in the context of an archaeological project. An interactive image on the Web was developed for the Sikyon Survey Project using these technologies, applying the concepts and principles of Virtual Research Environments (VRE) to the design of this tool (although that aspect will not play a major role in this article). The Sikyon Survey Project and its needs are addressed to provide context for the interactive image, followed by a discussion about the development of the tool itself. Finally, this article looks at the developments of the Sikyon interactive image and the potential for extending it further.
Go to article Table of Contents
Features
Keywords: Mapping; web development; SVG; Ajax; survey; Sikyon; Peloponnese
Develops an SVG- and Ajax-based map prototype to solve some issues of off-site project collaboration.
---
© Internet Archaeology/Author(s) URL: http://intarch.ac.uk/journal/issue23/charno_index.html
Last updated: Tues Mar 04 2008