---
4.4.3 Barton Bendish, Norfolk
The parish of Barton Bendish is situated in West Norfolk on the borders of the Breckland, 22km south of King's Lynn. Two Early Saxon settlement sites have been identified in the parish. Though there were probably more Early Saxon settlements that have not yet been identified. Middle Saxon settlement developed to the east of St Mary's church, and continued to develop throughout the Late Saxon period.
In 1086 Barton Bendish was listed in the Domesday Book as a substantial settlement, with two churches and five manors, although it is likely that all three known churches have their origins in the Middle or Late Saxon periods. All Saints' Church was demolished in the 18th century, and excavation revealed a Late Saxon cemetery.
The VASLE dataset is derived primarily from the Norfolk HER, with some coins from the EMC.
Fingerprint charts for i) artefact date analysis, ii) artefact type analysis, iii) artefact metal analysis and iv) coins – date of production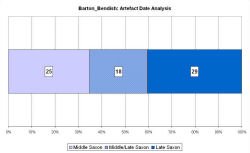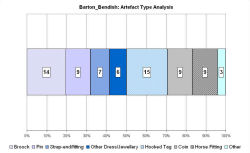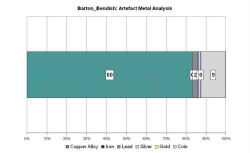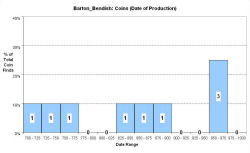 ---
© Internet Archaeology/Author(s) URL: http://intarch.ac.uk/journal/issue25/2/4.4.3.html
Last updated: Tues Apr 21 2009