---
Archaeological remains in the S. Galla area
During the construction of the new Record Office building, remains were found in and around the church and the hospice of S. Galla (Figure 20). A whole neighbourhood with blocks, shops and warehouses came to light, created in the Trajanic period (early 2nd century CE) as an extension of the earlier river harbour (Figure 21; Colini 1938b, 279; 2000, 30; Buzzetti 1999a, 155-6).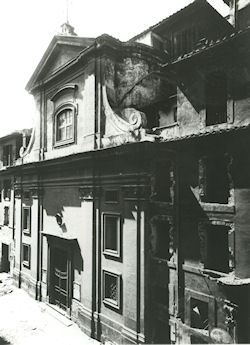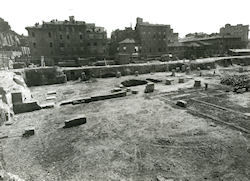 Figure 20: The church and hospice of S. Galla before the demolition (AFSRCM)
Figure 21: The area of S. Galla after the demolition with the archaeological remains (AFSRCM)
Medieval remains were also discovered (Colini and Buzzetti 1986, 182), belonging to the church of S. Maria in Portico, which was rededicated to S. Galla in 1725 in the context of a general reorganisation of the area promoted by Livio Odescalchi (Armellini and Cecchelli 1942, 1296; Acconci 1991, 89-110; Lombardi 1996, 309-310, 32).
---
© Internet Archaeology/Author(s)
University of York legal statements | Terms and Conditions | File last updated: Mon Mar 12 2012