---
'Gratefully dedicated to the subscribers': The archaeological publishing projects and achievements of Charles Roach Smith
Sarah Scott
School of Archaeology and Ancient History, University of Leicester, LE1 7RH. Email: Sas11@le.ac.uk
Cite this as: Scott, S. 2017 'Gratefully dedicated to the subscribers' : The archaeological publishing projects and achievements of Charles Roach Smith, Internet Archaeology 45. https://doi.org/10.11141/ia.45.6
Summary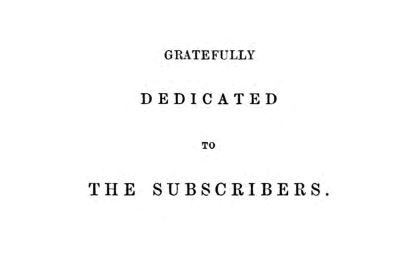 Charles Roach Smith (1806-1890) was at the forefront of archaeological scholarship from the 1840s onwards; he played a pivotal role in recording and establishing the importance of British antiquities and archaeology, but is rarely mentioned in general histories of archaeology. This paper provides an overview of his major achievements in archaeological publishing and, through an analysis of more than 2,000 subscriptions to 11 of his volumes on British archaeology, explains how and why he published prolifically in the absence of institutional support, and often in the face of prejudice against his background in 'trade'. It argues that his rigorous and evangelising approach to archaeological publication, and the pivotal role that he played within national and international philanthropic social and intellectual networks, was instrumental in the transformation of the discipline in the second half of the nineteenth century, and underpinned the development of a national collection of British antiquities in the British Museum. His efforts also contributed to wider social and educational transformation during this period, which included greater recognition for women. Through a more inclusive and prosopographical approach it provides unique insights into the enterprising strategies and impressive achievements of those whose contributions to archaeology are insufficiently acknowledged today.
'Gratefully dedicated to the subscribers'. Dedication by Charles Roach Smith 1861 in Collectanea Antiqua V. Printed for the subscribers only and not published.
Go to article Table of Contents.
Keywords: Charles Roach Smith, archaeology, antiquarians, publishing, Roman archaeology, national identity
Look out for: downloadable subscriber data
This publication was funded by the School of Archaeology and Ancient History, University of Leicester