---
Humans and Landscape
Astrid E. Caseldine
University of Wales, Trinity St David. Email: a.caseldine@uwtsd.ac.uk
Cite this as: Caseldine, A.E. 2018 Humans and Landscape, Internet Archaeology 48. https://doi.org/10.11141/ia.48.4
Summary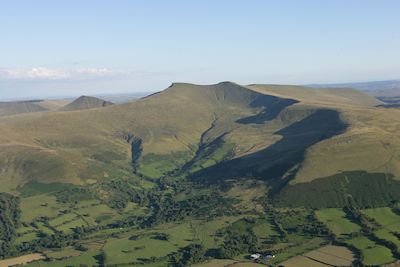 Human activity had a significant impact on the landscape of Wales during the Iron Age and into the Romano-British period which is reflected in the palaeoenvironmental record. The effect on woodland is demonstrated in the pollen record which indicates clearance and regeneration episodes but an overall trend towards an increasingly agricultural landscape. Detailed information about crop and animal husbandry is provided by plant macrofossil and animal bone evidence which is more widely available in some areas than others. Wild resources continued to be exploited. Perception of and response to the 'natural' landscape, and to what it offered, by human communities may have been very different to that of today.
Go to article Table of Contents.
Features
Keywords: archaeology, pollen, plant macrofossils, animal bones, woodland clearance, agriculture, wild resources
This open access publication was funded by Cadw.