Excavations on a Roman Extra-Mural Site at Brough-on-Humber, East Riding of Yorkshire, UK
Kurt Hunter-Mann1 with Margaret J. Darling2 and H.E.M. Cool3
and contributions from C. Barclay, J. Carrott, B. Dickinson, K. Dobney, S. Garside-Neville, G. Gaunt, A. Hall, J. Hamshaw-Thomas, K. Hartley, M. Issitt, D. Jaques, C. Johnstone, F. Large, J. McDonnell, D. Petts and G.Woolrich
1 York Archaeological Trust, Cromwell House, 13 Ogleforth, York, YO1 2JG
2 25 West Parade, Lincoln, LN1 1NW
3 16 Lady Bay Road, West Bridgford, Nottingham, NG2 5BJ
Kurt Hunter-Mann khuntermann@yorkarchaeology.co.uk, Dr H.E.M Cool hilary.cool@btinternet.com
Summary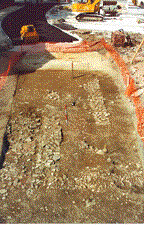 In 1994, in advance of construction work on new houses, York Archaeological Trust excavated at Welton Road, Brough-on-Humber, east of the Roman walled settlement.
The town is usually identified as Petuaria and assumed to be the civitas capital of the Parisi, the local Romano-British tribe. This interpretation is controversial and it has been argued by some that the settlement should be understood as a military supply base. This report will contribute towards the resolution of this debate.
Excavations revealed a Roman settlement and field-system. Roman structures were identified, both along a road and elsewhere on the site. Other recognisable features included a T-shaped corn-drier, human graves, both cremation and inhumation, and possible ritual animal burials. There was a large finds assemblage, showing evidence for a range of domestic activities, as well as indicating a possible local pottery industry.
The site is important for several reasons:
Location.The excavations at Welton Road are the first outside the walled settlement at Brough-on-Humber to be published, enabling archaeologists to assess the nature of suburban occupation at Brough, and allowing some conclusions to be drawn about the status of the Roman town.
Pottery Assemblage.The presence of 'wasters' in the substantial ceramics assemblage indicates the existence of a previously unknown pottery industry, based in the immediate vicinity. The produce from this industry shows strong Continental affinities, drawing on traditions prevalent in the southern part of the Upper Rhine, and may indicate the presence of immigrant potters.
Bone Assemblage. Although not large, the assemblage of animal bones from this site is the first from Brough to be analysed adequately. The evidence suggests that the pattern of animal use at Welton Road is one that would be expected from a rural site rather than a military or urban location. There is also evidence that cattle may have been butchered at the site for consumption elsewhere, implying that the Welton Road site may have acted as a 'producer' settlement.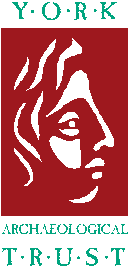 This publication has been commissioned by York Archaeological Trust and prepared by Internet Archaeology to explore the electronic publication of archaeological excavation reports. The contributors wish to make it clear that the publication intentionally may not offer the full functionality that could be possible in an electronic excavation report, but all comments and suggestions are welcome. Please send them to email
Go to article Table of Contents
Features
This article will appeal to: those interested in Roman settlement in Britain, Roman field systems, pottery.
Key Features: Downloadable data, searchable catalogues of finds, pottery and contexts
Keywords: Roman; settlement; military; field system; ritual; burial; Brough-on-Humber; East Riding; Yorkshire
---
© Internet Archaeology URL: http://intarch.ac.uk/journal/issue9/brough/index.html
Last updated: Tue Dec 19 2000