LEAP project in ALPSP Awards (September 2009)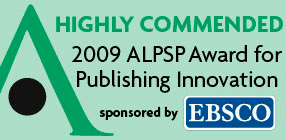 The LEAP project has been Highly Commended in The Association of Learned and Professional Society Publishers's annual awards in the Publishing Innovation category for our work with the Archaeology Data Service in integrating journal content with underlying data (view press release). The ALPSP said "this project enhances the value of both current and future scholarship and is reconfiguring the publishing landscape for archaeology".
Judith Winters (Editor, Internet Archaeology), Prof. Julian Richards (Co-Director, Internet Archaeology/ADS) and Michael Charno (Curatorial Officer, ADS) attended the awards dinner near Oxford on 10th September 2009 - and made it with time to spare after a tyre blow out in the middle lane of the M1!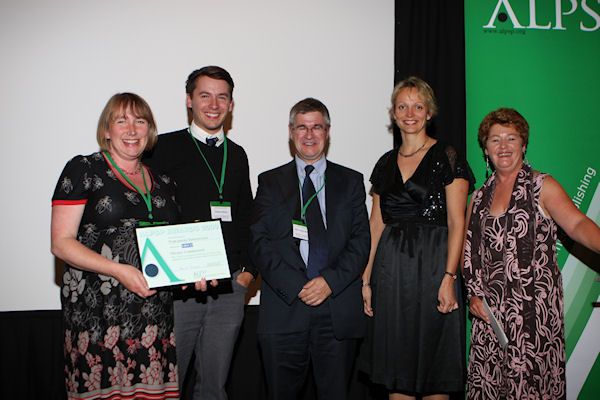 A heavily pregnant(!) Judith Winters, Michael Charno and Julian Richards, with Ann Lawson (EBSCO) and Hazel Woodward (Cranfield and Chair of Judging Panel)
---