Analog to Digital: Transitions in Theory and Practice in Archaeological Photography at Çatalhöyük
Colleen Morgan
Department of Archaeology, University of York, YO1 7EP, UK. Email: colleen.morgan@york.ac.uk


http://orcid.org/0000-0001-6907-5535
Cite this as: Morgan, C. 2016 Analog to Digital: Transitions in Theory and Practice in Archaeological Photography at Çatalhöyük, Internet Archaeology 42. https://doi.org/10.11141/ia.42.7
Summary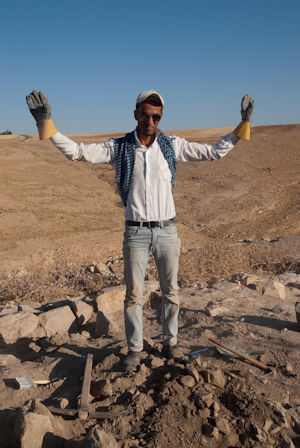 Archaeology and photography has a long, co-constructed history that has increasingly come under scrutiny as archaeologists negotiate the visual turn. Yet these investigations do not make use of existing qualitative and quantitative strategies developed by visual studies to understand representation in archaeological photographs. This article queries the large photographic archive created by ongoing work at the archaeological site of Çatalhöyük in Turkey to consider the visual impact of changing photographic technologies and of a shifting theoretical focus in archaeology. While using content analysis and semiotic analysis to gain a better understanding of the visual record, these analyses also unexpectedly reveal power dynamics and other social factors present during archaeological investigation. Consequently, becoming conversant in visual analyses can contribute to developing more reflexive modes of representation in archaeology.
Go to article Table of Contents.
Features
Key words: photography, archaeological photography, digital media, visual studies, reflexivity, post-processual archaeology, Çatalhöyük, Dhiban
The publication of this article was funded by the Department of Archaeology, University of York.