---
NEXT CONTENTS SUMMARY ISSUE HOME
Steps towards Public Engagement with Archaeological Heritage — Some Portuguese Examples
João Marques and Filipa Neto
Directorate General for Cultural Heritage (DGPC), Palácio Nacional da Ajuda 1349-021 Lisboa, Portugal. Email: jmarques@dgpc.pt / fneto@dgpc.pt
Cite this as: Marques, J. and Neto, F. 2018 Steps towards Public Engagement with Archaeological Heritage — Some Portuguese Examples, Internet Archaeology 49. https://doi.org/10.11141/ia.49.13
Summary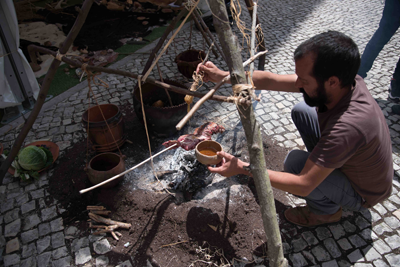 In the 1990s, with the discovery of rock engravings in the Côa valley, archaeology entered the public debate in Portugal, widely raising society's awareness about the impacts of public works on archaeological heritage. This coincided with the implementation of the Valletta Convention in Europe, which resulted in the creation of important legal mechanisms and the development of preventive archaeology and monitoring in Portugal. Since then, the promoters of large public construction projects have begun to feel the need to coordinate with the authorities responsible for cultural heritage. Also, in large development projects with significant effects on the environment, the Portuguese government have been implementing mechanisms of public consultation, allowing communities to express themselves and participate in the decision-making process. In this article, some Portuguese examples are given to illustrate the initiatives fostered in the last two decades.
Go to article Table of Contents.

Keywords: public engagement, public participation, archaeology, heritage, development-led archaeology, literacy, awareness-raising actions, cooperation
This open access publication was funded by Europae Archaeologiae Consilium.