---
NEXT CONTENTS SUMMARY ISSUE HOME
The Relevance of Professional Ethics of Archaeologists in Society
Sandra Zirne
Head, Department Archaeology and History, State Inspection for Heritage Protection of Latvia, Maza Pils 19, Riga , LV 1050, Latvia. Email: sandra.zirne@inbox.lv
Cite this as: Zirne, S. 2018 The Relevance of Professional Ethics of Archaeologists in Society, Internet Archaeology 49. https://doi.org/10.11141/ia.49.14
Summary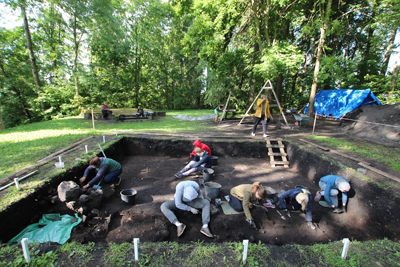 The issues surrounding the importance and protection of archaeological heritage became topical in Latvia in 2012 with the amendments to the law 'On Protection of Cultural Monuments' and they still have not lost their relevance. Discussions in the media that arose before and after the amendments to the law attracted a great deal of public interest towards archaeology, at the same time surfaced a lack of understanding of the work of archaeologists, of archaeological processes, research methods and results. It also points to the need for establishing standards on ethics for archaeologists in the country.
Go to article Table of Contents.

Keywords: archaeological heritage, archaeologists, professional ethics, public opinion
This open access publication was funded by Europae Archaeologiae Consilium.