---
NEXT CONTENTS SUMMARY ISSUE HOME
Making Choices — Making Strategies: National Strategies for Archaeology in Denmark
Thomas Roland
Agency for Culture and Palaces, H. C. Andersens Blvd. 2, 1553 København V, Denmark. Email: tro@slks.dk
Cite this as: Roland, T. 2018 Making Choices — Making Strategies: National Strategies for Archaeology in Denmark, Internet Archaeology 49. https://doi.org/10.11141/ia.49.5
Summary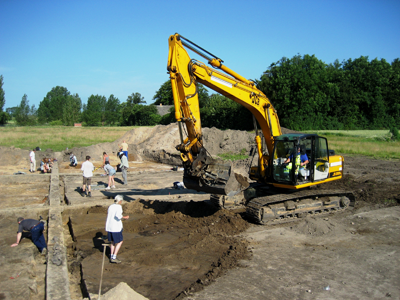 In 2011 it was decided to establish a set of National Strategies for the archaeology in Denmark. The strategies should not only help the museums in their daily work in the field, but were also intended as a tool for the administration of archaeology in Denmark. The first strategies have now been in existence for about three years and this article briefly sums up the background, development, content and future work.
Go to article Table of Contents.

Keywords: archaeology, Denmark, strategy, priorities, developer-funded archaeology, institutional cooperation,
This open access publication was funded by Europae Archaeologiae Consilium.