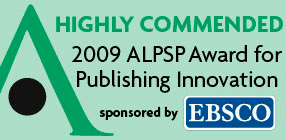 The aim of the LEAP projects was to publish multi-layered e-publications and develop and link them to associated digital archives. The original LEAP project was funded by the AHRC while the LEAP II, A Trans-Atlantic LEAP, was supported by the Andrew W. Mellon Foundation.
The LEAP project was highly recommended in the Best Archaeological ICT Project category and won Best Archaeological Innovation category at the British Archaeological Awards 2008. It was Highly Commended in The Association of Learned and Professional Society Publishers's annual awards in the Publishing Innovation category in 2009.
The aim of the LEAP projects was to publish exemplars (based both in UK and on projects hosted in North American institutions) of multi-layered e-publications in Internet Archaeology, and to make the underlying data available via a digital archive in such a way so that readers are provided with the opportunity to 'drill down' seamlessly from the publication into the archive to test interpretations and develop their own conclusions. We wanted to explore and blur the boundaries between the interpretation (i.e. story in the journal article) and the data (the related archive). The original LEAP project linked to digital archives hosted by the Archaeology Data Service (ADS). The LEAP II project call took the idea further with North American-based projects and linked both to ADS and to tDAR digital repositories. LEAP II also included an online mechanism to facilitate comment and debate.
Projects were selected to give the widest geographic coverage and best fulfilled the project's objectives. The published outcomes of the projects are listed below (3 are Open Access).
Original LEAP project exemplars
Exemplar 1: Changing Settlements and Landscapes: Medieval Whittlewood, its Predecessors and Successors - Richard Jones, Christopher Dyer and Mark Page (Open Access)
Exemplar 2: Joining the Dots: Continuous Survey, Routine Practice and the Interpretation of a Cypriot Landscape - Michael Given, Hugh Corley and Luke Sollars (Open Access)
Exemplar 3: Silchester Roman Town Insula IX: The Development of an Urban Property c.AD40-50-c.AD250 - A. Clarke, M.G. Fulford, M. Rains and K. Tootell et al. (Open Access)
Exemplar 4: The landscapes of Islamic Merv, Turkmenistan: Where to draw the line? - Tim Williams
LEAP II exemplars
Exemplar 1: The Shala Valley Project, Northern Albania - Michael L. Galaty (Millsaps College, Jackson, MS), Wayne E. Lee (University of North Carolina) and Charles Watkinson (American School of Classical Studies at Athens, Princeton)
Exemplar 2: Placing immateriality: situating the material of highland Chiriquí, Panamá - Karen Holmberg (Columbia University)
Exemplar 3: The BTC Pipeline Archaeological Excavations in Azerbaijan - Paul Taylor (Smithsonian Museum) and David Maynard (Landsker Archaeology)
Exemplar 4: Developing a 3-D Digital Heritage Ecosystem: from object to representation and the role of a virtual museum in the 21st century - Fred Limp, Angie Payne, Katie Simon, Snow Winters and Jack Cothren (Center for Advanced Spatial Technologies, University of Arkansas)
---